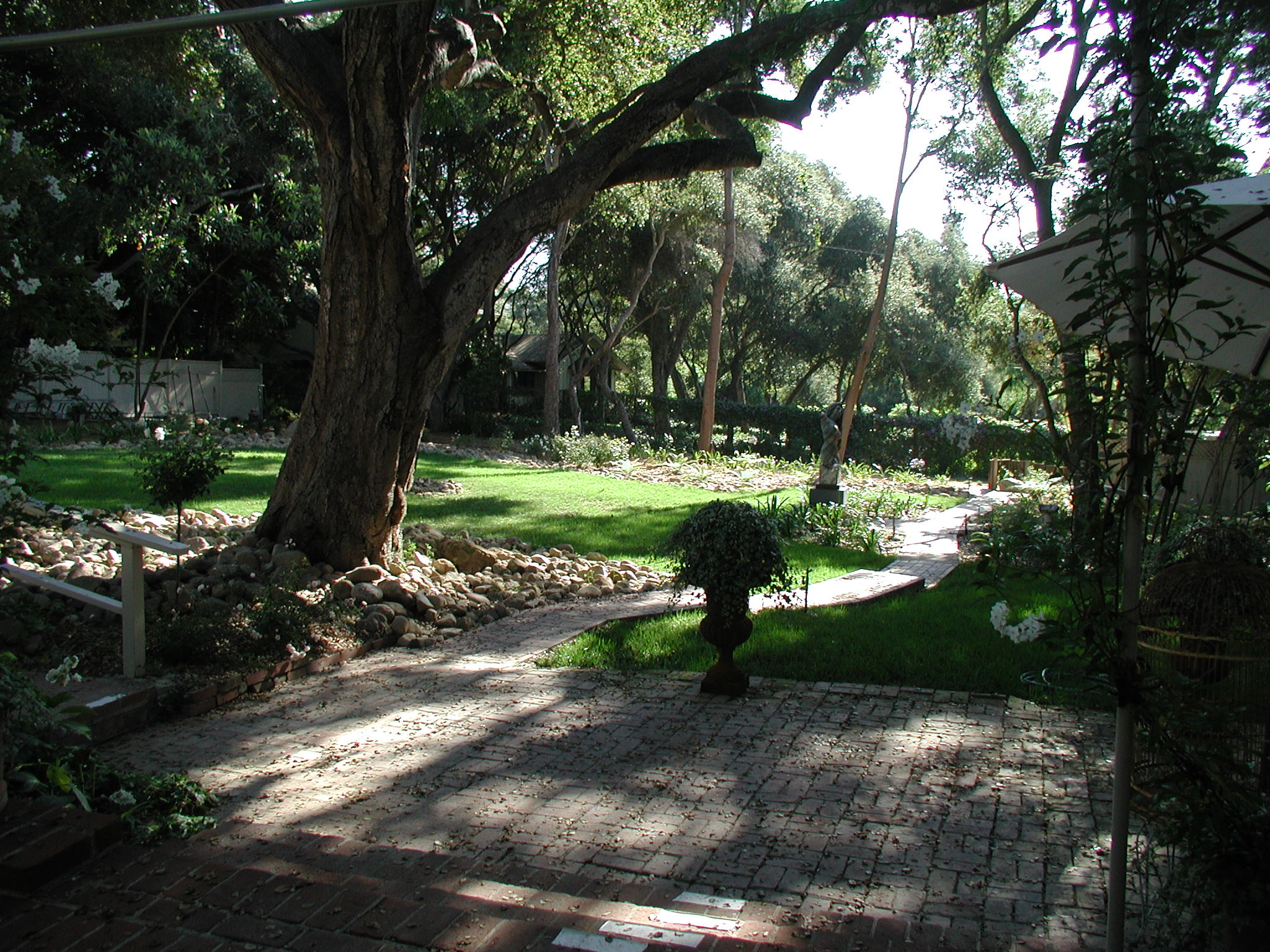 The rear sculpture garden and patio.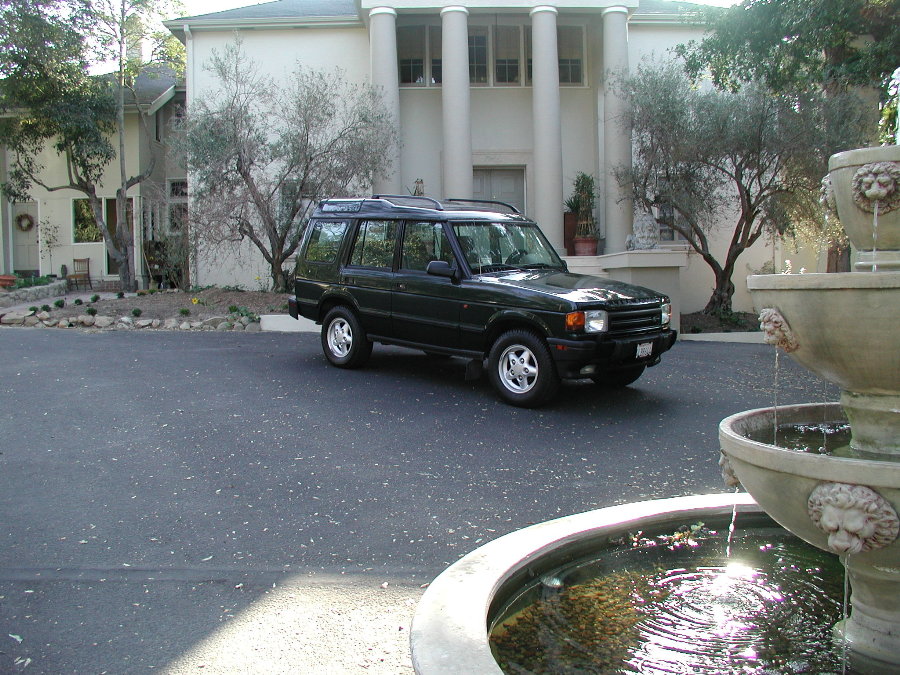 The palladian entry and our Limo Land Rover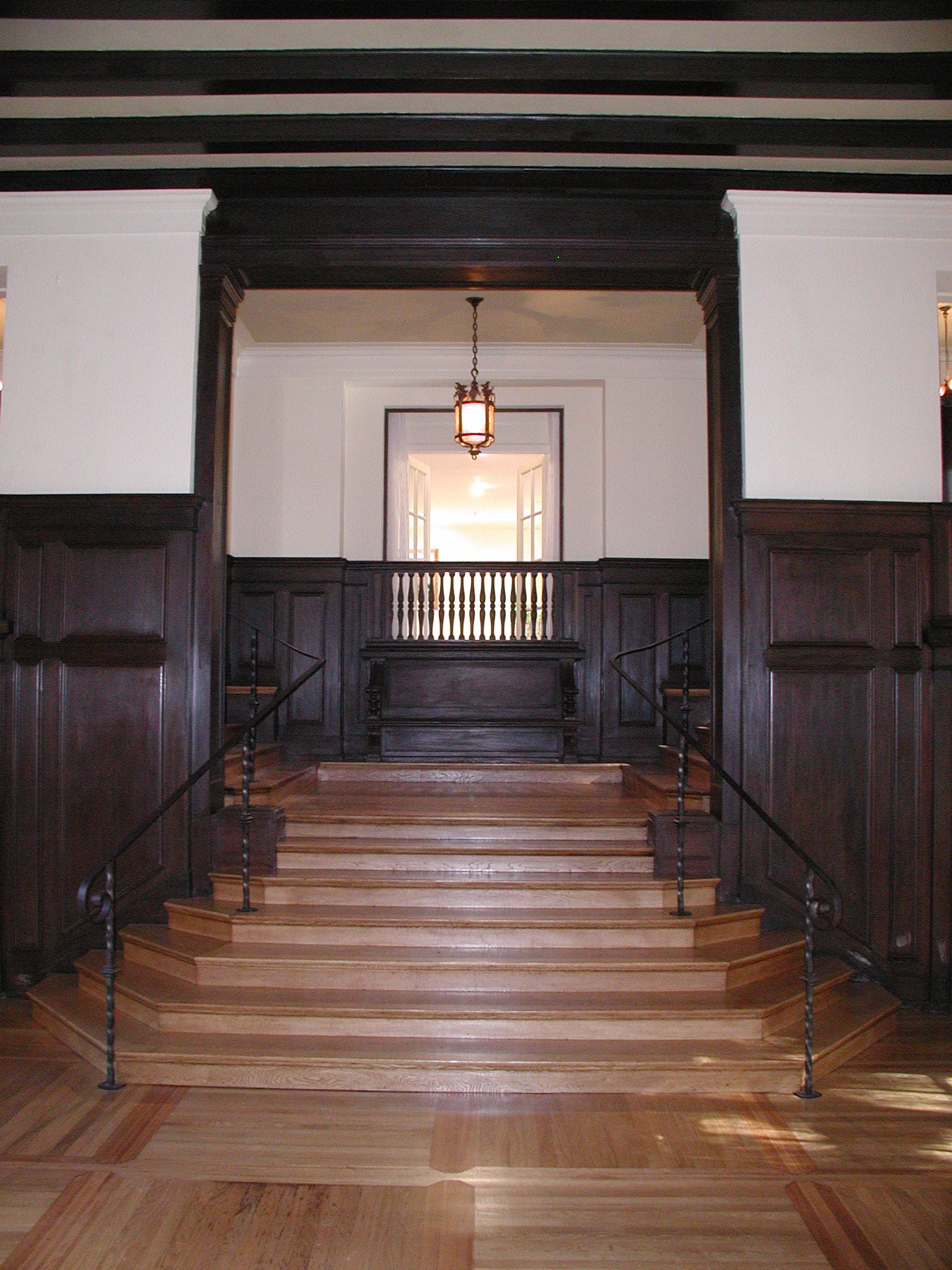 The Grand stairs are wonderful for ceremony / photos.
The new Orleans Garden wicket walk to the Gazebo.
The Ball room looking away from the Grand Stairs.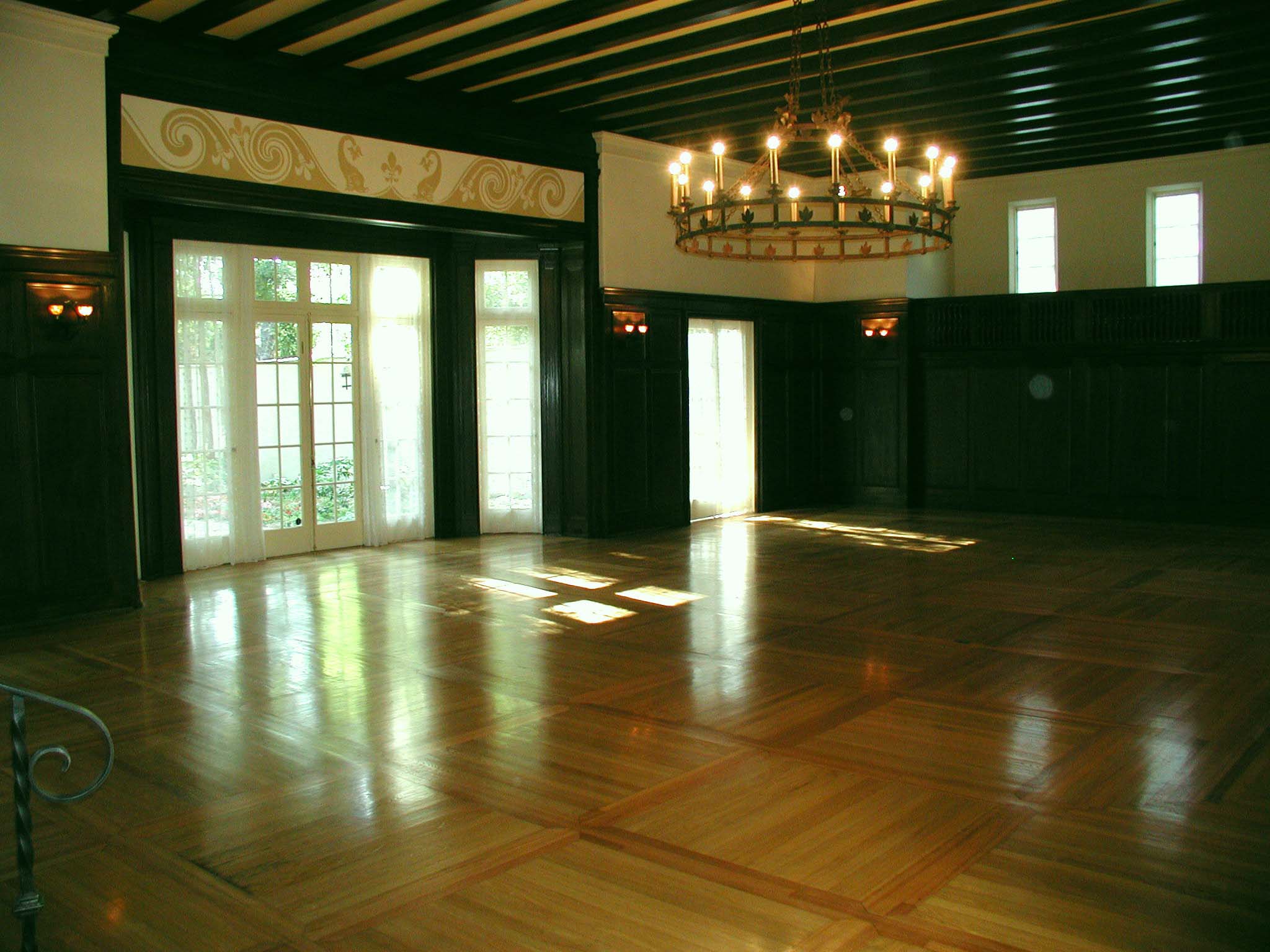 Moody Ballroom and Orchestra Loft was built in 1913.
Designed by Barefoot Elegance of Santa Barbara.
The MOody Cottage's solid cement pedestal bed.